Automotive Meetings Querétaro 2022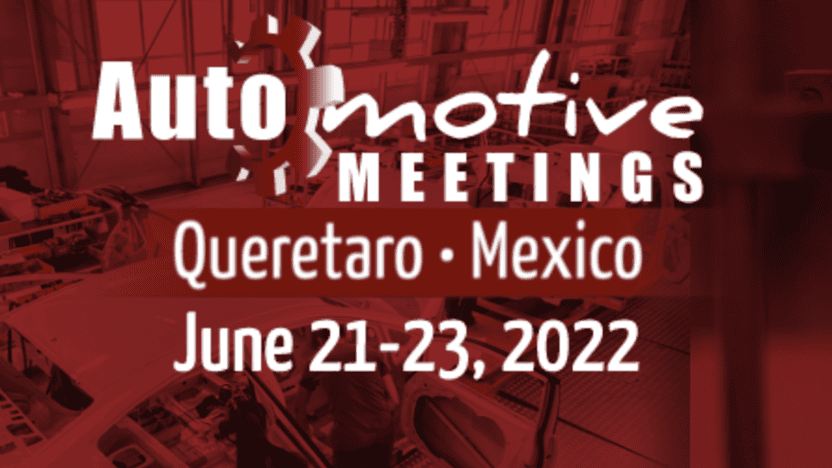 dinsdag 21 juni 2022
Querétaro
Organisator
Holland House Mexico
Evenement data
Van 21 juni 2022 16:00
Tot 24 juni 2022 00:00
Automotive Meetings Queretaro
Over the past five editions, Automotive Meetings Queretaro has established itself as the only international matchmaking event for the automotive industry in Mexico.
Automotive Meetings Queretaro connects OEMs and their Tier 1 & 2 suppliers with through a serie of individually tailored, face-to face meetings.
June 21 conference Day
The AATS conference will focus on the use and application of innovative technologies in manufacturing and vehicle development that are driving change in the automotive sector. This includes advanced manufacturing techniques; additive manufacturing; digital automation and robotics; electrification; ADAS and autonomous vehicle technologies; and the related topics of cybersecurity, loT and the smart factory.
June 22 & 23 Face to Face meetings
abe pre-arranges meetings for the supply chain, procurement, technical teams, suppliers and contract manufacturers based on their own choices prior to the event. This is an outstanding tool to save time, meet the right people and discuss their requirements and capabilities in just 2 days.
June 22 & 23 Workshops
Automotive Meetings Queretaro offers a must attend workshops program. These are excellent opportunities for professionals to share experiences and better comprehend the market scientific, industrial, technical and commercial evolutions.
For further information contact misael@hollandhousemexico.com