Business Drink in Warsaw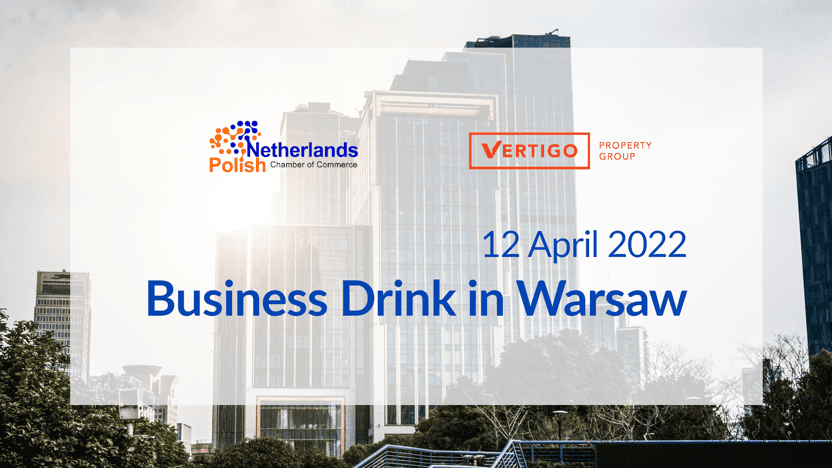 dinsdag 12 april 2022
Prosta 20
Organisator
Netherlands-Polish Chamber of Commerce (NPCC)
Evenement data
Van 12 april 2022 18:30
Tot 12 april 2022 21:00
We have the pleasure to invite you to join the Business Drink in Warsaw, sponsored by Vertigo Property Group. After the short welcome, we will have a chance to take a tour through the office space of WeWork Mennica Legacy Tower and catch up face-to-face business networking.
Tuesday, 12 April 2022
18:30-21:00
Mennica Legacy Tower
WeWork Building, VII floor
Ul. Prosta 20, Warsaw
Register at npcc.pl/event-registration/
or send an email to office@npcc.pl until 8 April.
To participate in the meeting, you must show your COVID-19 vaccination
certificate or a negative Covid test result, not older than 24 hours,
at the registration desk.