DBN Business Breakfast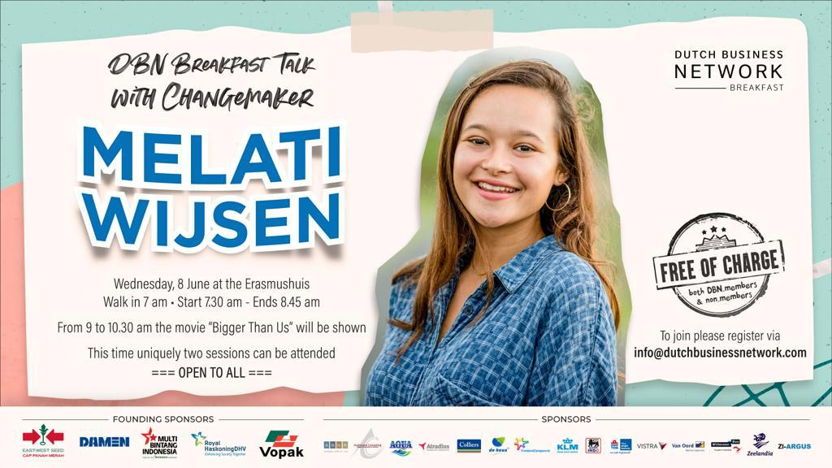 dinsdag 14 juni 2022
Organisator
Dutch Business Network Indonesia (DBN)
Evenement data
Van 14 juni 2022 02:30
Tot 14 juni 2022 04:00
We are very proud to have Melati Wijsen speaking at our Dutch Business Breakfast meeting on 8 june. Melati is in Jakarta for 2 days to promote here movie "Bigger Than Us".
On the morning of 8 June she will first explain how she started at only 12 years old her initiative "Bye Bye Plastics" in which she as a Change Maker has been very successful. Later her success brought her to speaking on world stages such as TED, the UN and even the World Economic Forum GPAP committy. Today she has a company; YOUGHTOPIA focusing on youth empowerment.
After her speech with ample time for a Q&A her movie Bigger Than Us will be showed also at the Erasmus House. All together a unique opportunity to hear this young energetic Dutch/Indonesian Changemaker. We expect many members as well as representatives and members of other Chambers of Commerce.
Please register before 6th June at; info@dutchbusinessnetwork.com.
We hope to see many of you on this unique event.