Fruit Sourcing Mission Ghana & Côte d'Ivoire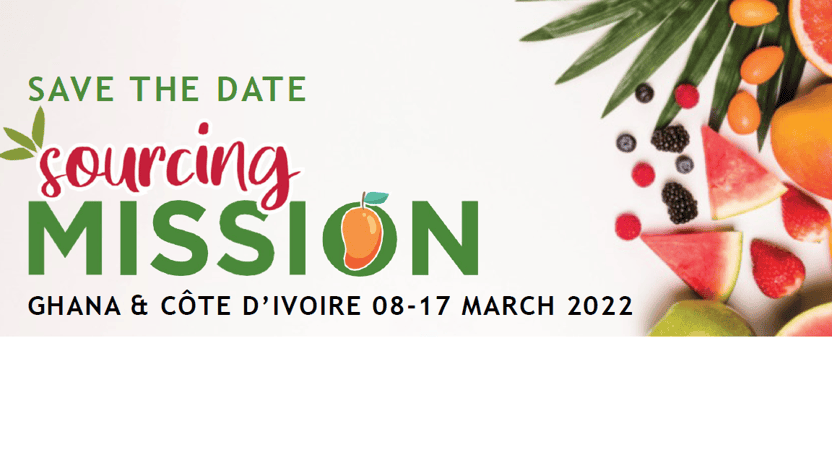 dinsdag 8 maart 2022
Organisator
NABC
HortiFresh
Evenement data
Van 8 maart 2022 12:00
Tot 17 maart 2022 12:00
Project Hortifresh and NABC have partnered to lead a sourcing mission to Ghana and Côte d'Ivoire from 08-17 March 2022.

The visit will allow you to meet reliable suppliers of fresh and processed fruit - fresh cut, dried and frozen fruit as well as juice and concentrate - from this rapidly developing region. You will be able to select whether you will visit either Ghana, Côte d'Ivoire or both locations.
When opting for one country, the mission will be five days.

During the visit you will be able to:

• Visit production facilities.
• Get your own impression of the production sites.
• Assess their logistics and management capabilities.
• Check the quality of the products directly on-the-spot.
• Get insights from business advisors from NABC and Project Hortifresh.

Contact NABC to see how this mission can serve your business!