SDG3-Driven Tech Solutions for healthy African households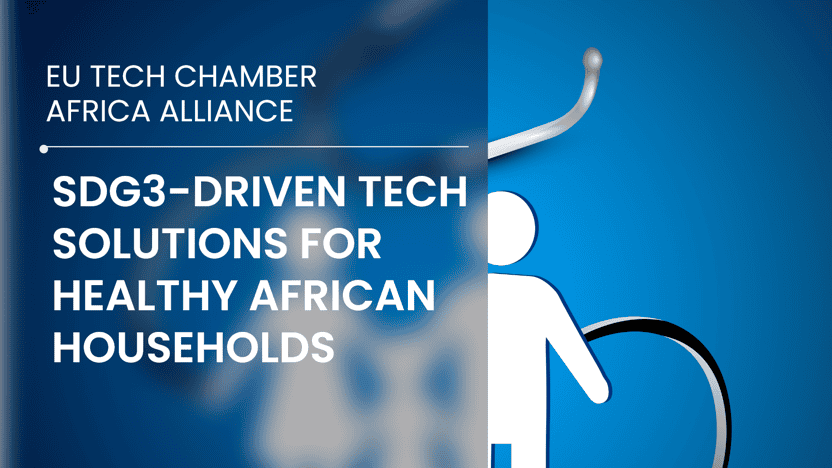 woensdag 20 april 2022
Organisator
EU Tech Chamber
Evenement data
Van 20 april 2022 09:00
Tot 20 april 2022 10:30
Good health and well-being are essential for a prosperous Africa based on inclusive growth and sustainable development.

A robust economy relies heavily on a population with sound health.

From clean and safe drinking water to clean cooking techniques and vaccination, to strengthened support in school feeding reinforcing nutrition and human capital development in Africa, emerging technologies are crucial in transforming Africa's health-care systems.

Technology can help tackle the rising burden of disease and overcome major obstacles in infrastructure and environment in Africa such as medical delivery through drones, while expanding access and equity to healthcare services.

To fully support SDG3 in making Africa a robust and resilient global partner and player, we will be discussing, with the input of our invited experts from Africa and Europe, the tech solutions they are advancing in enabling Africa to have an improved standard of living and better quality of life.