Seminar & B2B Event with Lebanese Companies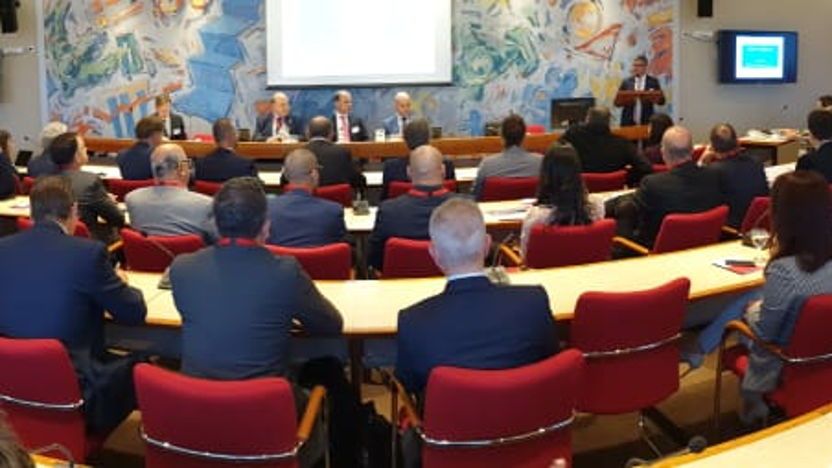 maandag 30 mei 2022
Malietoren
Organisator
Netherlands-Middle East and North Africa (MENA) Business Council
Evenement data
Van 30 mei 2022 10:00
Tot 30 mei 2022 15:00
Seminar and Matchmaking Event Lebanon- The Alimentation Gateway to the MENA Region.
Are you actively looking for new contacts in the (agro)food and food processing or a related sector, and curious what importers and exporters from Lebanon have to offer you? Or are you already familiar with various products from Lebanon and do you wish to expand your contacts? Join us and meet the incoming delegation from Lebanon!
Following the successful 2019 visit and to further promote the Lebanese (agro)food sector and food processing sector, the Netherlands – Middle East and North Africa (MENA) Business Council organizes an incoming visit from Lebanon on 30 May–1 June 2022 under assignment of the Lebanese Dutch Business Association (LDBA) in close cooperation with the Royal Netherlands Embassy in Beirut and the Embassy of Lebanon in The Hague.
The incoming delegation consists of 15 Lebanese companies in the (agro)good and food processing sector. The participating Lebanese companies are represented by importers/exporters, producers, and consultants.
Program
Welcome by the

Netherlands - MENA Business Council, the

Confederation of Employers and Industry

(VNO-NCW), the

Embassy of Lebanon

in The Hague and the

Lebanese-Dutch Business Association

(LDBA).
Presentations by the

Federation of Dutch Food Industry

(FNLI) and

Invest International.
Following the presentations there will be plenty of opportunity for matchmaking with the representatives of the Lebanese companies during a luncheon buffet.
Registration is possible until May 25th.
If you have any questions concerning your participation in the matchmaking session, please contact Marian Reijnen via mobile number +31 6 22090022 or send an e-mail to reijnen@vnoncw-mkb.nl