World of Health Care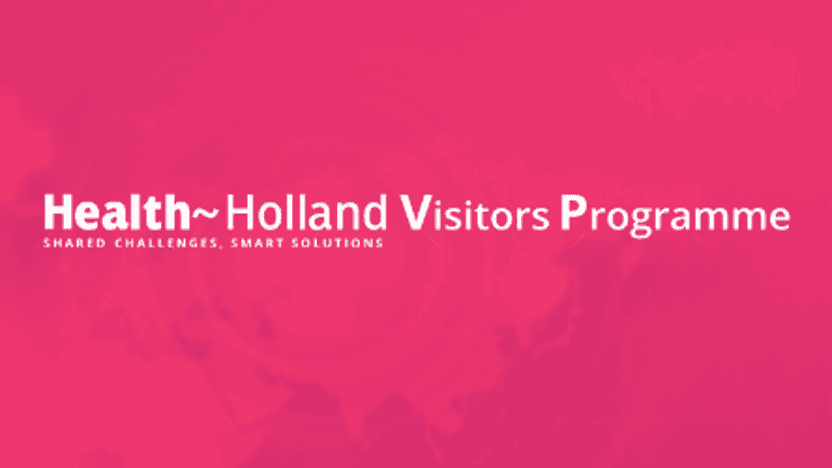 woensdag 21 september 2022
Room Mate Hotels
Organisator
Task Force Health Care
Evenement data
Van 21 september 2022 00:00
Tot 29 september 2022 00:00
Are you a Dutch registered Life Sciences & Health (LSH) organization? Then we'll have good news! After two years, we can finally organize the World of Health Care (WoHC) physically and you can attend! The WoHC is a signature event for the Dutch life sciences & health sector with international ambitions. The Dutch government, the Dutch diplomatic network and Task Force Health Care are combining forces again to position, promote and connect the Dutch life sciences & health sector abroad. The event takes place at the end of September and really, you don't want to miss out on this edition!
During this event you can network with all countries present. Connect, share knowledge, get new insights, and present healthcare challenges & solutions!
3 reasons to be there
There are limited spots available for this event, as we'll organize it physically. Let these 3 reasons persuade you to attend:
Learn about the latest health care trends and developments.
Connect with foreign decision-makers in health & business ecosystems abroad.
Be part of building resilient future-proof healthcare systems​.
Draft Programme
13.00 Arrival external guests (150/200)​
Plenaire kick-off and welcome speeches​
Breakout sessions Round 1 (2x 60 pax) – International speakers & panellists​
Breakout sessions Round 2 (2x 60 pax) – International speakers & panellists
Plenaire closure​
17.00 Networking drink with bites​
18.30 Walking dinner. Invitation only. International delegates & TFHC partners
Get your ticket!
Make sure you'll be there and acquire your ticket (€75 excl. VAT) now!
This ticket allows you access to:
The platform provides international networking and matchmaking. Good to know: You can already start matchmaking from 19 September until 19 October 2022.
Perfect network opportunity
At the end of the event, there's the opportunity to network. Make new connections, tighten your existing relationships, and interact with healthcare decision-makers from various countries.
Registration is open. Tickets are available until 27 September 2022.