2nd EU-Palestine Business Forum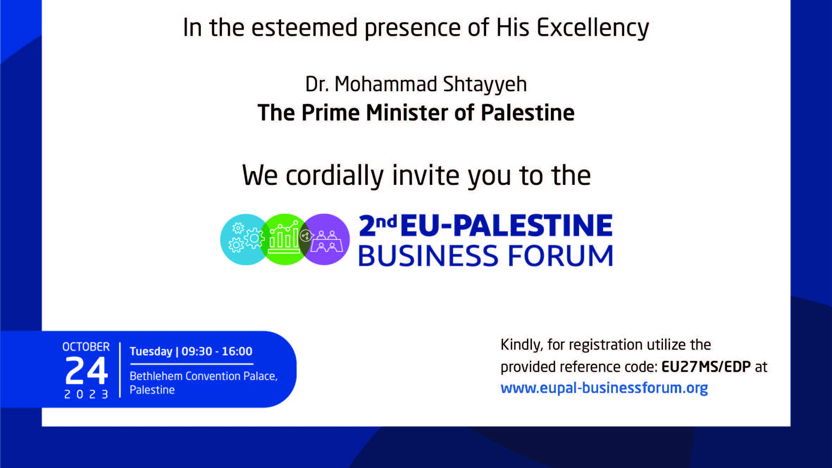 dinsdag 24 oktober 2023
Bethlehem
Organisator
Europese Unie
Palestinian Authority
Evenement data
Van 24 oktober 2023 09:30
Tot 25 oktober 2023 17:30
We cordially invite you to the 2nd EU-Palestine Business Forum!

The second edition of the EU-Palestine Business Forum will be organized in Bethlehem, one of the most visited and internationally famous cities of Palestine. This Business Forum demonstrates Palestine's commitment to fostering and deepening solid partnerships between Europe and Palestine and it accelerates a green, digital, and sustainable Growth by Building Bridges and Creating Opportunities.

Palestine presents well-established industrial zones and untapped economic potential across diverse sectors such as tourism, agriculture,
manufacturing, technology, and renewable energy, making it an attractive destination for international investment.

For more information on registration, please visit www.eupal-businessforum.org or contact Ms Erin Kuipers (erin.kuipers@minbuza.nl) and Mr Ala Zaineh (ala.zaineh@minbuza.nl).