AI and the future of the labour market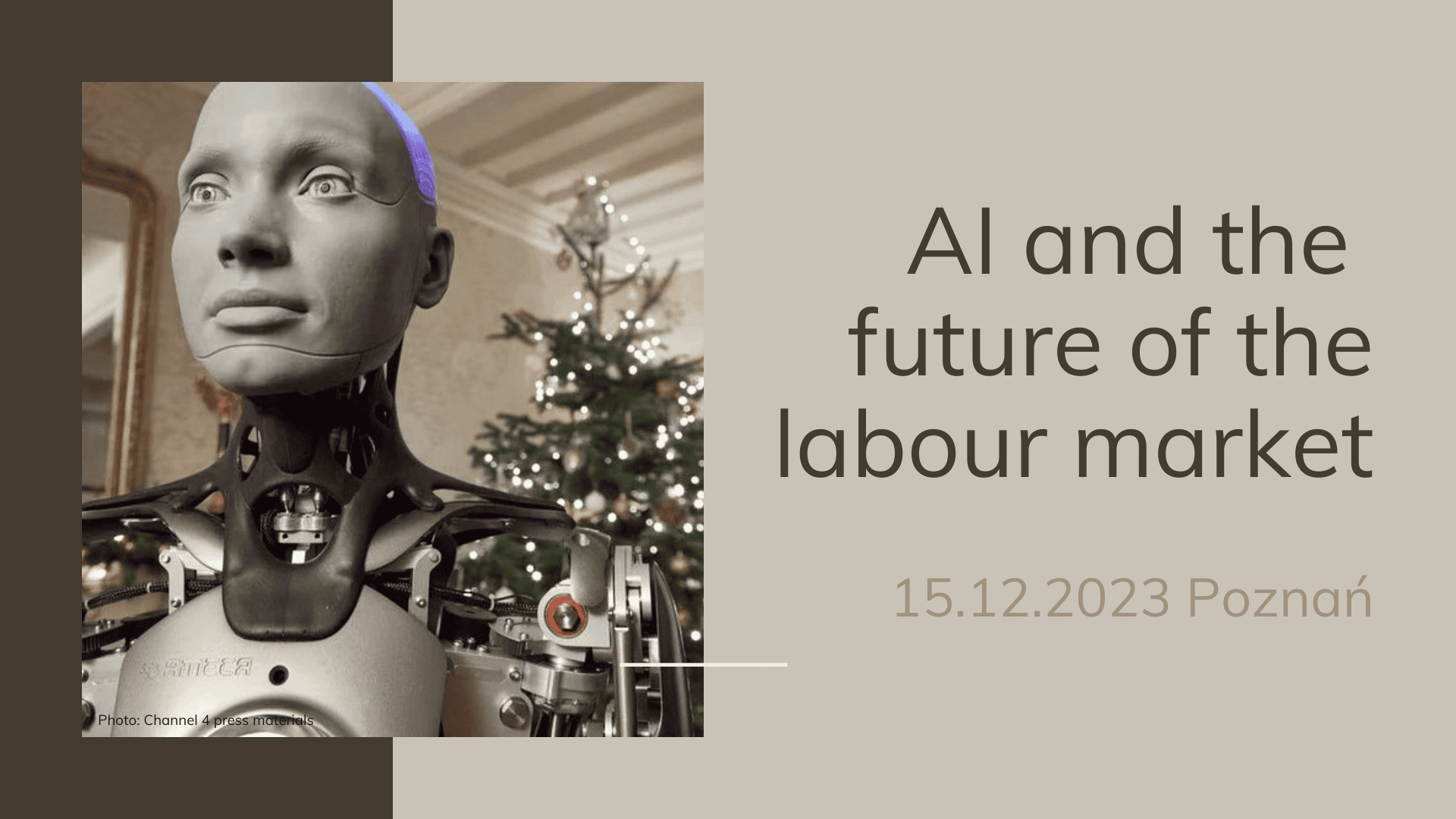 vrijdag 15 december 2023
Collegium Da Vinci, Poznań
Kutrzeby 10, Poznań
Organisator
Netherlands-Polish Chamber of Commerce (NPCC)
Evenement data
Van 15 december 2023 14:00
Tot 15 december 2023 17:00
The NPCC and the Business Club in Poznan invite you to an interactive event on Artificial Intelligence and its impact on the future workplace and the way businesses operate.
With this event we would like to close the year of 2023 Poznan events and also bring an open Christmas atmosphere to the discussion. In particular, we would like to initiate this topic together with representatives of students from the international IT and Creative Management curriculum at Collegium Da Vinci in Poznan, which trains a number of students in this specialisation. We are confident that the topic will spark a number of important discussions around digital transformation, which are sure to continue over the coming year. The formula of the event is like a 'round table debate' with contributions from the NPCC/Business Club representatives and the students. So, people who are about to enter the job market and those who are already in business.
With this meeting, we would like to once again contribute to the challenging discussion on the changing world by connecting together business, science and government.
Date:
Friday, December 15th at 14.45.
Collegium Da Vinci Kutrzeby 10, 61-719 Poznań
https://maps.app.goo.gl/je5Ct7XkMbWgSAoWA
Room N307 (new building, 3rd floor).
Next to the reception desk there will be a person waiting to guide you.
At 14:00 there will be an opportunity to have lunch in the university canteen.
Agenda will follow soon.