Curaçao: Fostering a Resilient DataSphere for all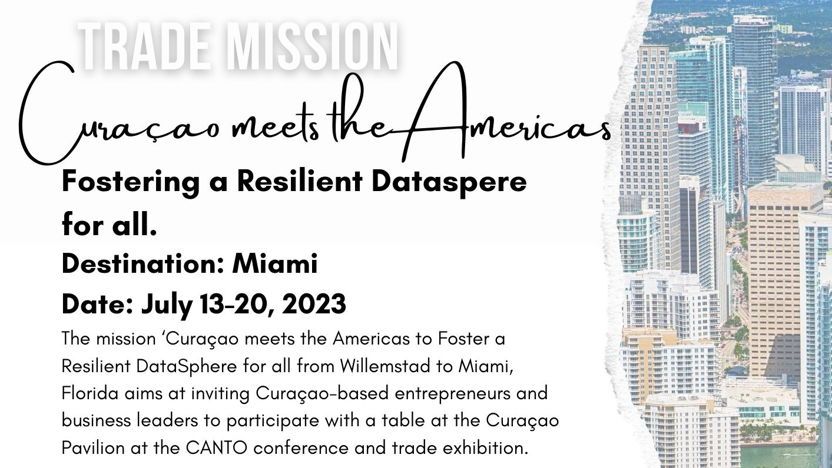 vrijdag 14 juli 2023
Miami
Organisator
Hospitality Management Services BV (HMS)
Entreekosten
5.500,00 USD
Evenement data
Van 14 juli 2023 08:00
Tot 20 juli 2023 08:00
The 'Curaçao meets America's to Foster a Resilient DataSphere for all ' trade mission supports companies with international ambition and helps professionalize export and import by providing information connecting with the markets across the Americas by establishing contacts with potential business partners through the global network and access to the CANTO Conference & Trade Exhibition.
To support the region's growing interest in EdTech, SmartTerm and the Caribbean Association of National Telecommunications Organizations CANTO Caribbean will host the inaugural EdTech Conference.
Hosted in Miami, FL, the focus on market entry strategies, export compliance, legal, logistics, disaster resilience and recovery, and trade financing resources. The combination of the CANTO Conference & Trade Exhibition and customized business-to-business matchmaking appointments. We will participate in the trade exhibition where you will have a table at the Curaçao pavilion.