Easing Mobility with Tech in Africa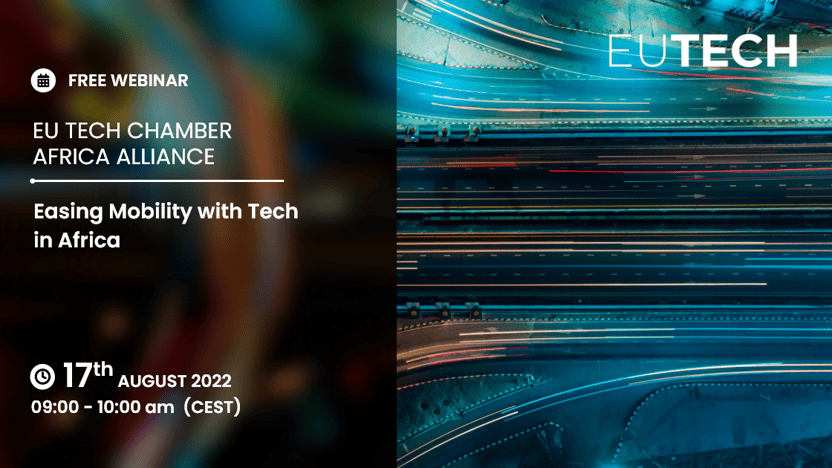 woensdag 17 augustus 2022
Organisator
EU Tech Chamber
Evenement data
Van 17 augustus 2022 09:00
Tot 17 augustus 2022 10:00
Mobility tech trends are impacting lives and redefining the way Africa commutes.

Easing mobility with clean tech is playing a critical role in Africa's development and integration. Free movement of talent and goods across Africa, significantly strengthens businesses and boost intra-Africa trade on the continent towards achieving Africa Union #Agenda2063.

In addition, progress in the mobility sector improves transport, access to goods, services, education, employment, and overall economic growth.

Physical and legal Infrastructure, robust software system and cybersecurity remain areas of needed support for Africa to smoothly transition to mobility with clean tech.

At the next #AfricaAlliance "Meet the Experts" digital talk on "Easing Mobility with Tech in Africa" we will focus on, with the support of clean tech mobility experts, how Africa is using technology as an efficient solution to ensure reliability, cost savings and transparency in the mobility sector.