HHM Members Round Table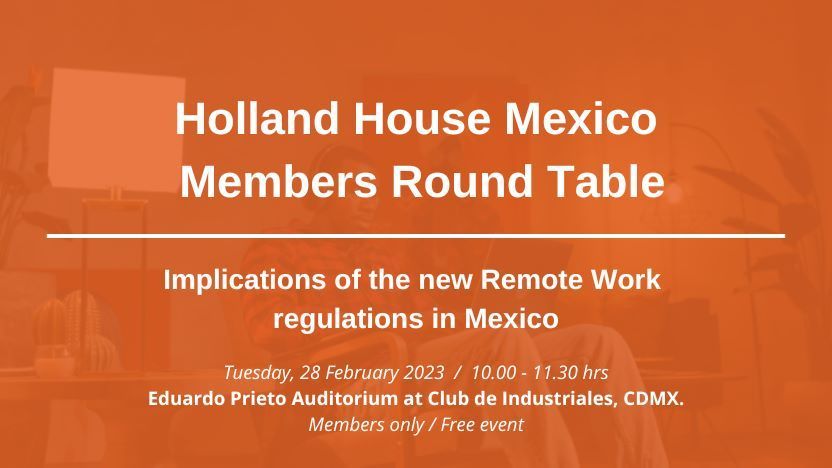 dinsdag 28 februari 2023
Club De Industriales Ac
Organisator
Holland House Mexico
Evenement data
Van 28 februari 2023 17:00
Tot 28 februari 2023 18:30
We cordially invite you to the second HHM members round table of 2023:

NOM037 - Implications of the new to Remote Work regulations in Mexico

This is an only members event where top-level specialists will share their insights into the new workplace regulations implemented in Mexico and the implications on remote work. This session will allow direct interaction among all participants giving the opportunity of comparing different sectors' points of view.

Speakers:
Manuel García Garrido - Partner at Ibáñez Parkman
Mayerlline Nájera - Human Resources & Marcom Director at Randstad
Special thanks to our Gold member Ibañez Parkman for their support in the organization of this event.
This is an event with limited capacity, free of charge
Date:
28 February, 2023, from 10:00am to 11:30 am
Location:
Eduardo Prieto Auditorium at Club de Industriales, CDMX
Organizer
Holland House Mexico
Ibañez Parkman