HHM Members Round Table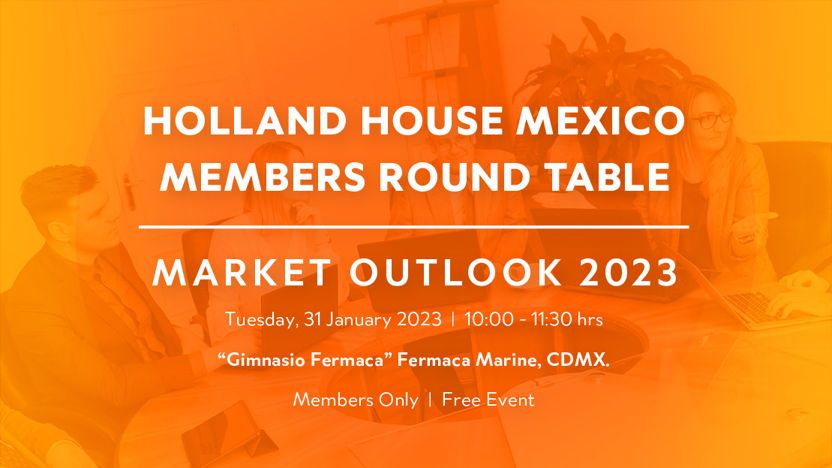 dinsdag 31 januari 2023
Fermaca Marine
Organisator
Holland House Mexico
Evenement data
Van 31 januari 2023 17:00
Tot 31 januari 2023 18:30
We cordially invite you to the next HHM members round table:
Market Outlook 2023
This is an only members event where top-level specialists will share their insights into the Mexican economy and will give a general overview including opportunities and challenges for the starting year. This session will allow direct interaction among all participants giving the opportunity of comparing different sectors' points of view.
Speakers:
Alejandro Padilla, Chief Economist and Managing Director of Research, Grupo Financiero Banorte
Benjamín Torres-Barrón, Partner in Baker McKenzie
The event will take place on Tuesday 31st of January, 2023, from 10:00am to 11:30 am.
Please register here This is an event with limited capacity, free of charge.
The HHM Member Round Tables are a monthly recurring event where members can network and discuss current events. A top-level specialist is invited to introduce the topic and Tables are organized at different HQs of HHM Members.

Would you like to host a session and/or present a theme? Write to contact@hollandhousemexico.com