International Women´s Day 2023: Conversations & Testimonials by & for Women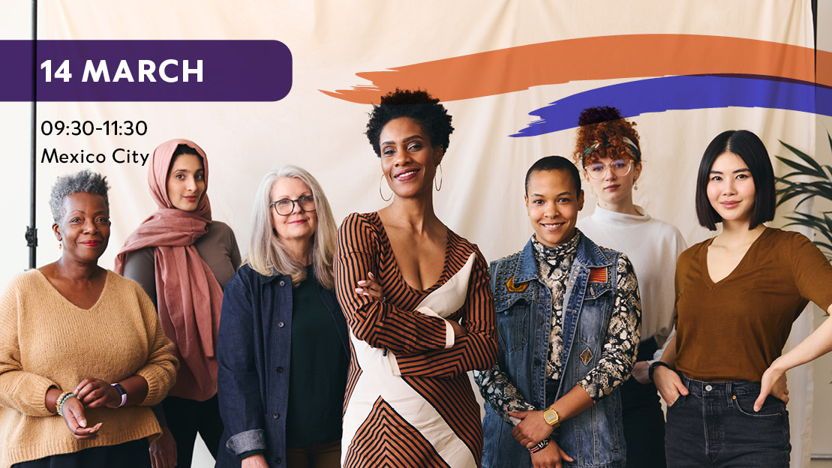 dinsdag 14 maart 2023
Belgian Residence
Organisator
Holland House Mexico
Nederlandse ambassade in Mexico-Stad
Nederlandse Ambassade in Mexico
Evenement data
Van 14 maart 2023 16:30
Tot 14 maart 2023 18:30
IMPORTANT NOTICE:
We have reached the maximum amount of participants we can confirm for this event. If you wish to receive a direct invitation for future events on gender equity, please write directly to: contact@hollandhousemexico.com including your full name, organization you represent, email and phone number.
Holland House Mexico, the Belgian Mexican Business Chamber, and the Embassies of Belgium and The Netherlands in Mexico hereby invite you to join our round table event in commemoration of International Women's Day 2023 #EmbraceEquity
Conversations & Testimonials by & for Women
Moving forward in your professional life
Join us and engage in dialogue about recurring challenges for women in today's workplace, exchanging best practices and inspiration through the experiences of other women.
The purpose of this morning is to support the further development of women in today's professional life, strengthening personal and professional networks.
A few topics we hope to discuss:
The glass ceiling
Female Leadership
Female Entrepreneurship
HR Management for Women
Interpersonal communication between women
Balancing work / private life
Women in leadership in Technological companies
Diversity leads to success
Our confirmed speakers are:
Ana Cecilia Haro – Co Founder & CEO Asayan Agro
Anne Le Guellec – Deputy Ambassador Embassy of the Netherlands in Mexico
Kelly Kroger – CEO C&A Mexico
Mariana Santos – Project Manager & Team Leader ODOO México
Irene Orta – KAM Sector Público AGFA Healthcare México
AGENDA FOR THE DAY
9:30 - 9:40 - Welcome and explanation
9:40 - 10:20 - First Round Table - Participants will join their first conversation table with a selected speaker
10:20 - 11:00 - Second Round Table - Participants will join a second conversation table with another speaker
11:00 to 11:30 - General discussion to share main ideas discussed. Goal is to identify specific best practices and initiatives that can become action points to improve Women's standing in new sectors, industries and in professional life in general
Free event, limited space
Registration Mandatory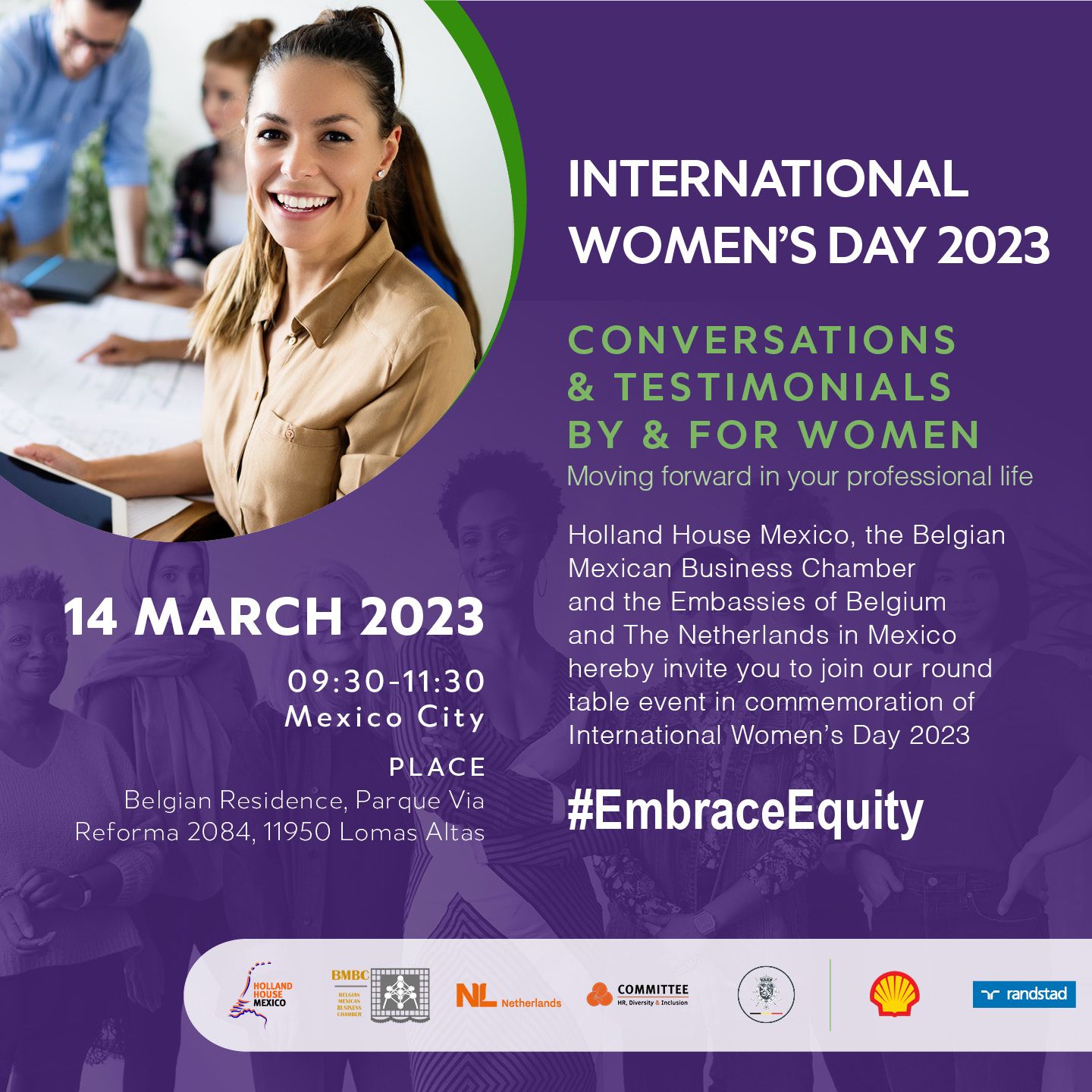 Thank you to our sponsors:
Shell, Randstad