Make it Big in the USA Roundtable June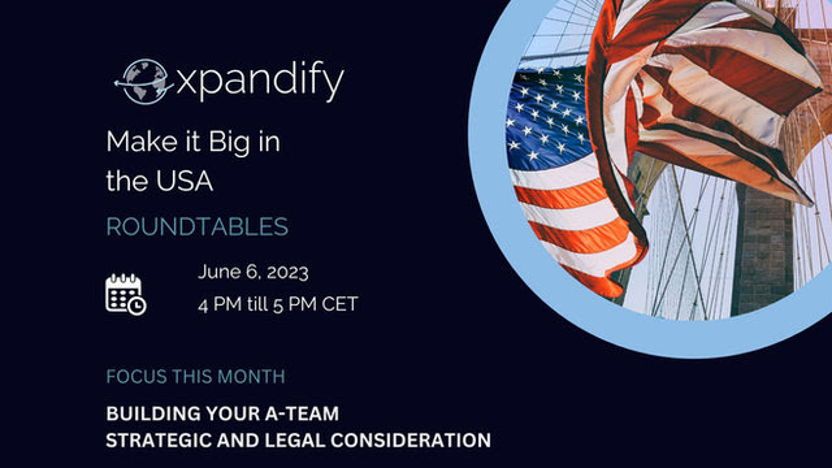 dinsdag 6 juni 2023
Evenement data
Van 6 juni 2023 16:00
Tot 6 juni 2023 17:00
On June 6 at 4 PM CET, we are hosting The Make it Big in the USA Roundtable. This month we focus on how to build your A-Team when expanding to the United States. Our guest speaker is Steve Maggi, a US immigration attorney.
Join us and learn how
a strategic framework influences having the right people in the right place

having a local presence can boost your US business

to prepare for a visa if you are planning to move to the US
"There are no shortcuts when building a successful business in the United States."
If you haven't participated in one of the Roundtables, picture an online gathering; no slides but a lively and interactive discussion with plenty of time for Q&A for our participants. You gain powerful insights at no cost to you. If you are growing your business in the United States, this is an event you do not want to miss.