Meet4Business AGRA 2023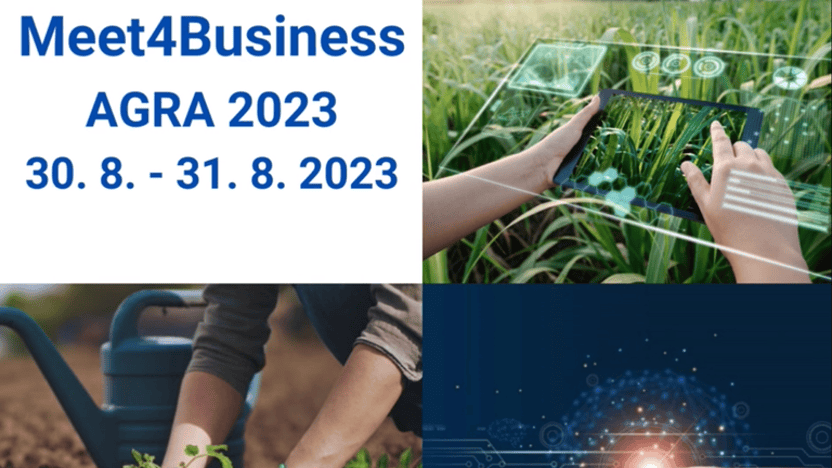 woensdag 30 augustus 2023
Gornja Radgona
Organisator
RRA Podravje Maribor
Evenement data
Van 30 augustus 2023 12:30
Tot 31 augustus 2023 17:00
Where would you buy the freshest fruits and vegetables? At the market of course! Now imagine a market, except instead of the freshest fruits and vegetables you have the freshest solutions in agriculture, a healthy selection of soil health, organic production, and even AI&Robotics companies. Moreover, the 226 companies present hail from 36 countries with 14 of those countries being from outside of Europe.

This market is not fiction. It is called the Meet4Business AGRA 2023, happening as a part of the 61. International fair of agriculture and food in Gornja Radgona, Slovenia, from the 30th to 31st of August 2023 in hybrid form.

Showcase your products/services/needs, meet partners and customers, discover new products & services, prepare purchases or projects, meet new buyers & suppliers, get information about the latest trends, and more. And perhaps most importantly, arrange promising pre-scheduled 1:1 meetings.