Members Roundtable: Finanzas Sostenibles y el Super Peso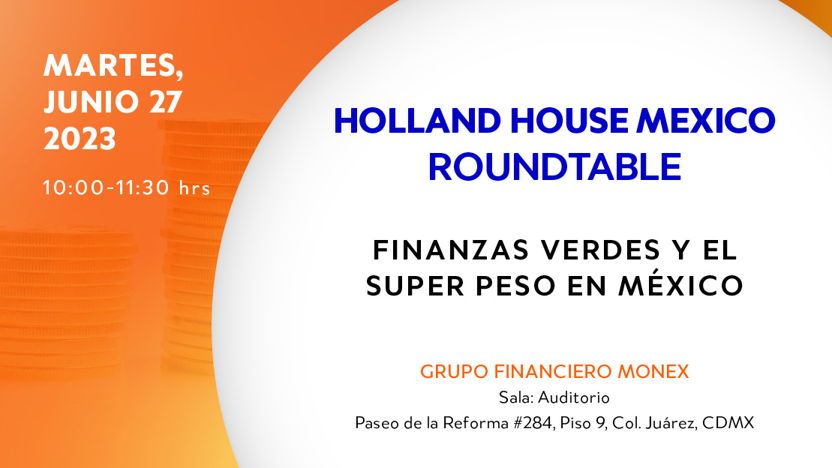 dinsdag 27 juni 2023
Av. P.º de la Reforma 284
Organisator
Holland House Mexico
Evenement data
Van 27 juni 2023 18:00
Tot 27 juni 2023 19:30
Do not miss the next Holland House member's Roundtable on June 27th in Mexico City. "Sustainable Finance and Superpeso in Mexico."

This session will provide a unique platform to explore the intersection of sustainable finance and the Superpeso explanation and projection in Mexico: Where are we now and what is coming in this economy? To secure your place at this exclusive roundtable, please register at
Spaces are limited, so I encourage you to reserve your spot early.
Date: June 27, 2023
Location: GRUPO FINANCIERO MONEX, Paseo de la Reforma # 284 piso 9Col. Juárez CDMX CP 06600Sala: Auditorio Monex
#SustainableFinance #Superpeso #FinanceMexico #DigitalCurrencies #ESGIntegration #NetworkingEvent