MOROCCO SIEMA EXPO 2023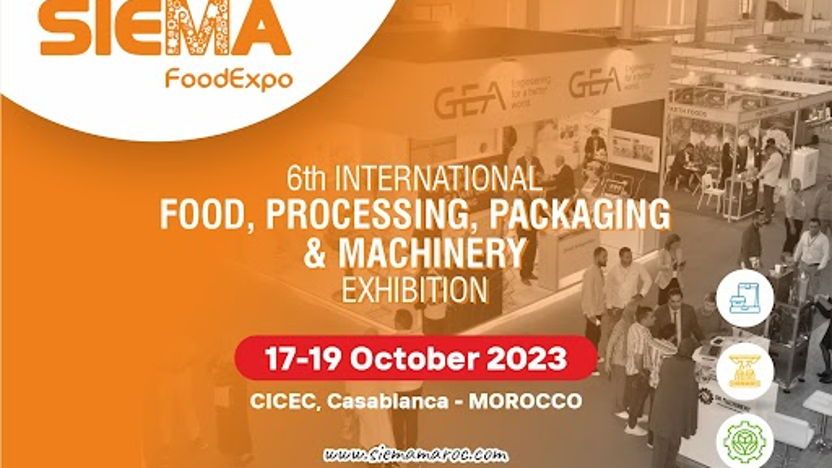 dinsdag 17 oktober 2023
Casablanca
Evenement data
Van 17 oktober 2023 10:00
Tot 19 oktober 2023 17:00
SIEMA EXPO is one of our Food, Processing, Packaging, and Machinery exhibitions in the international market. We are growing annually in the Moroccan market; we are enlarging our international exhibitor scope according to our previous years in Morocco.

The show took place in Morocco at the Centre International de Conférences et d'Expositions de l'Ofice des Changes Casablanca, (CICEC) .

The biggest food technologies trade show in North African region, 5th Morocco SIEMA & Food Expo hosted 130 brands from 17 countries, each bringing new values and products to the event from Saudi Arabia, Austria, Belgium, Hungary, China, UAE,Spain, France, Germany, India, Italy, Morocco, Poland, Czech Republic, UK, Tunisia and Turkey.

Companies showcased their products under the scope of food, food processing and packaging machinery ranging from confectionery machinery, fruits and vegetables processing machinery to packaging, refrigerating and industrial kitchen equipment.