NLBC.FR: Women's Business Lunch in Paris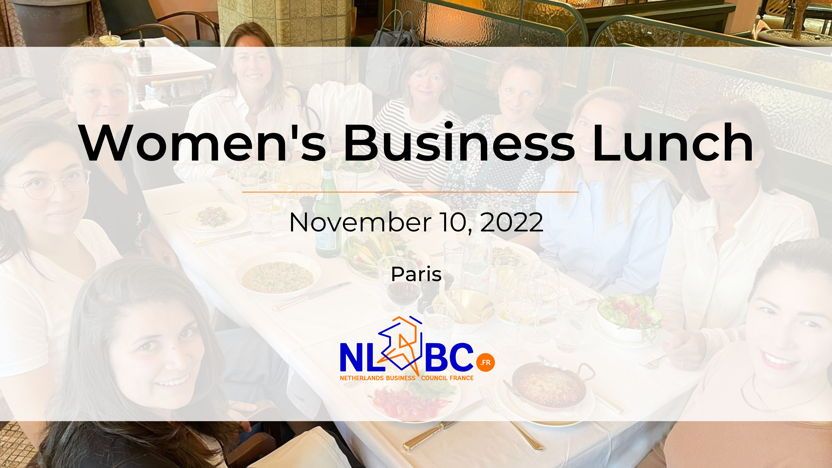 donderdag 10 november 2022
Paris
Organisator
Netherlands France Chamber of Commerce
Evenement data
Van 10 november 2022 12:30
Tot 29 september 2023 15:08
On behalf of the Netherlands Business Council France we are very pleased to organise our Women's Business Lunch in Paris on Thursday November 10, 2022.
As NLBC is growing, it is a good opportunity for us to meet, to get to know each other and discuss experiences and future business projects in France.
When? Thursday, November 10, 2022 from 12.30 PM
Where? Paris
*Invite only and places are limited to 15 people.