Re-charging your team batteries for the final sprint of 2022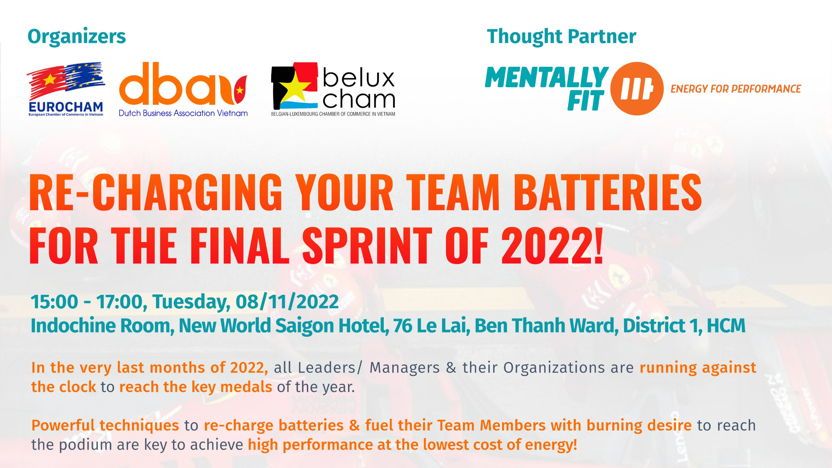 dinsdag 8 november 2022
New World Saigon Hotel
Organisator
Dutch Business Association In Vietnam (DBAV)
Evenement data
Van 8 november 2022 09:00
Tot 8 november 2022 11:00
In the very last months of 2022, all Leaders/ Managers & their Organizations are running against the clock to reach the key medals of the year.
Powerful techniques to re-charge batteries & fuel their Team Members with burning desire to reach the podium are key to achieve high performance at the lowest cost of energy!
After this event, attendees shall be able to answer these questions for themselves:
How to scan your team batteries before the final sprint?
What are efficient ways to boost the energy of every team member?

How to reduce the energy leaks of your team during the sprint?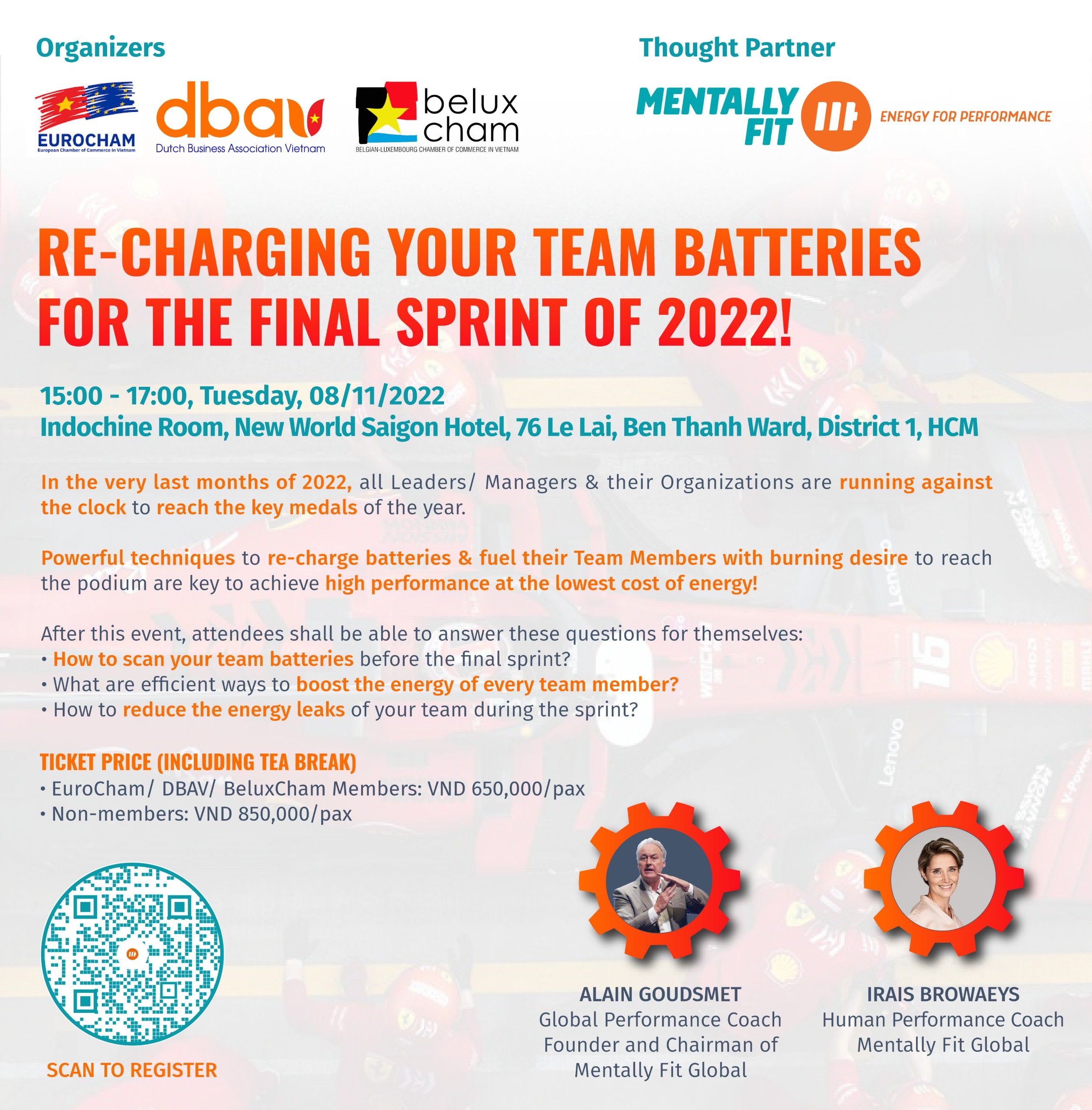 Details of the event:
Date: 08 November 2022.
Time: 3:00 p.m to 5:00 p.m
Location: Indochine Room, New World Saigon Hotel, 76 Le Lai, Ben Thanh Ward, District 1.
Fee: EuroCham members – 650,000VND/pax
Non-members – 850,000VND/pax. Includes tea break.
Please kindly register in advance to secure your seat. Should you need further information, please send an email to Ms. Khanh at eventsupport@eurochamvn.org
Please note that cancellation must be made at least 24 hours before the event; otherwise, full charge (VND 650,000/pax or VND 850,000/pax) will be applied due to obligation with venue.