Webinar: Pharma & Medical Supplies to Reach Last Mile in Africa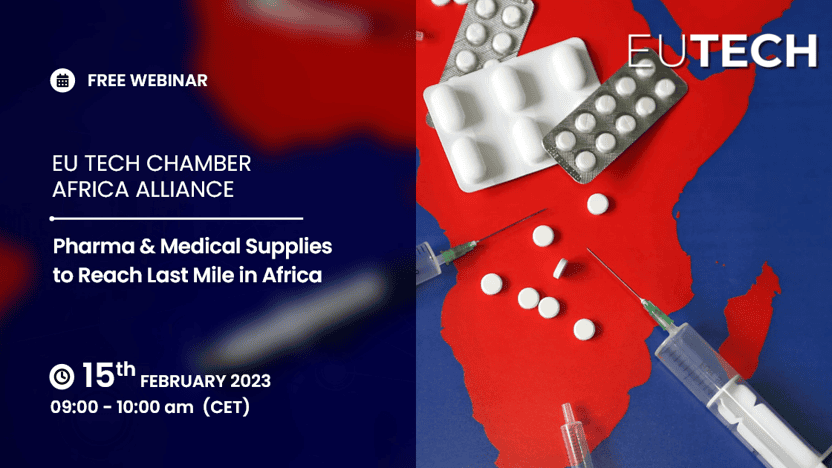 woensdag 15 februari 2023
Organisator
EU Tech Chamber
Evenement data
Van 15 februari 2023 09:00
Tot 15 februari 2023 10:00
The ongoing battle against disease and health conditions is one of the major hurdles for Africa to achieve #GoodHealth and #WellBeing.

Improved access, quality, availability, and affordability of pharmaceutical products, including increased economic benefits through sustainability, competitiveness, and self-reliance of the pharmaceutical industry are ways Africa is achieving universal health for all.

Join the Africa Alliance in the "Meet the Experts" #SDG3 inspired digital talk on "Pharma & Medical Supplies to Reach Last Mile in Africa" as with panel chart way to make Africa sustainable in manufacturing pharma and medical needs, create jobs for millions of Africa's unemployed and usher in a knowledge economy that will drive the Fourth Industrial Revolution.