Business Drink of NPCC and PCCC sponsored by Scotwork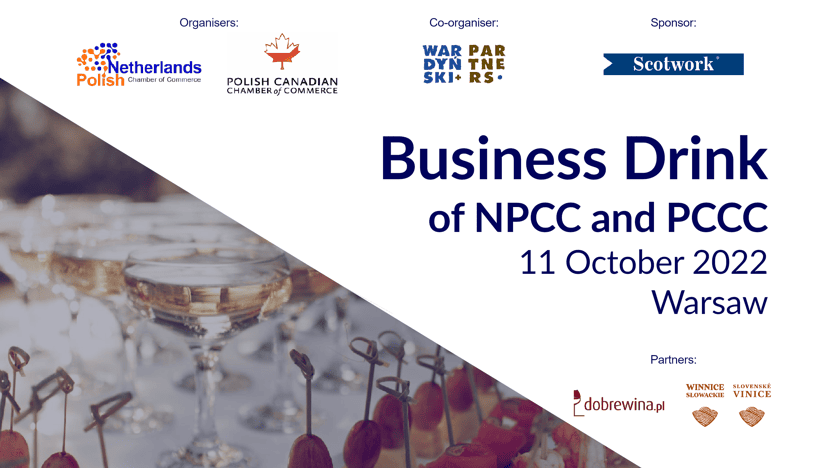 dinsdag 11 oktober 2022
Wardyński & Partners
Organisator
Netherlands-Polish Chamber of Commerce (NPCC)
Evenement data
Van 11 oktober 2022 18:30
Tot 11 oktober 2022 21:00
We have the pleasure to invite you for our monthly Business Drink.
This time we join forces with Polish-Canadian Chamber of Commerce, which will allow all guests to enlarge their business network with new international contacts.
The Sponsor of the event is Scotwork - negotiation consultancy for industry, commerce and government.
Tuesday, 11 October 2022
18:30-21:00
Wardyński i Wspólnicy sp.k.
Al. Ujazdowskie 10, 6st floor
00-478 Warszawa