Going Circular -film about circular economy and hope for better sustainable future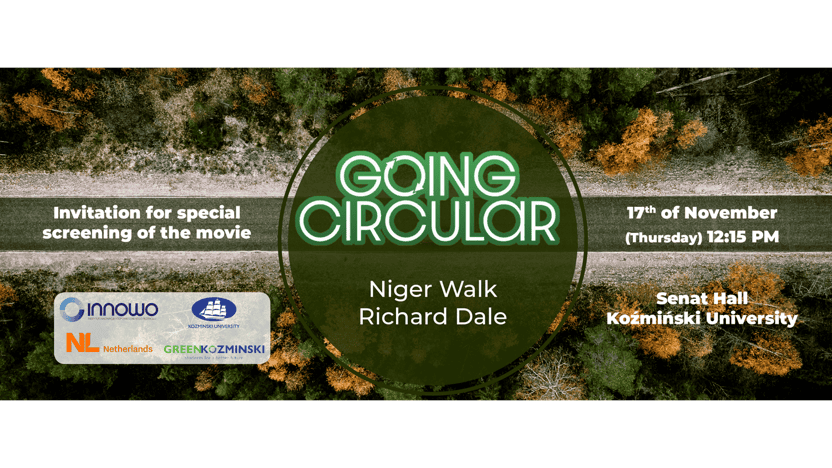 donderdag 17 november 2022
Warschau
Organisator
Netherlands-Polish Chamber of Commerce (NPCC)
Evenement data
Van 17 november 2022 11:15
Tot 17 november 2022 14:00
The Embassy of the Netherlands would like to invite you to the screening of the movie "Going Circular" which will take place on 17 November at Koźmiński University in Warsaw. The film is about circular economy and about hope for a better, sustainable future. It tells the stories of four visionaries whose extraordinary experiences change the way we think about the future. The screening will be followed by a panel discussion with representatives of business and academia.
Meet the sustainable circle and join circular transition!

Please confirm your attendance to Marianna Rytlewska at m.rytlewska@innowo.org and get more information.