Networking Business Meeting in Łódź Special Economic Zone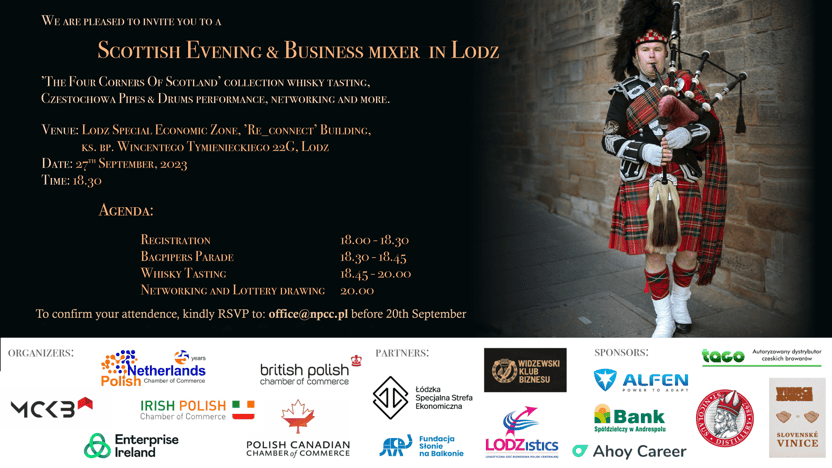 woensdag 27 september 2023
Lodz Special Economic Zone SA
Organisator
Netherlands-Polish Chamber of Commerce (NPCC)
Evenement data
Van 27 september 2023 18:00
Tot 27 september 2023 21:00
Join the international networking Mixer, enriched with whisky tasting and other interesting Scottish-style entertainment.
Agenda:
18:00 - 18:30 Registration
18:30 - 18:45 Bagpipes Parade
18:45 - 20:00 Whiskey Tasting
20:00 - 21:00 Networking and Lottery drawing
Please note, the event is free of charge for one representative of NPCC members.
The other representatives shall pay 200 PLN net per person.
Registration is possible untill 20th of September.