Networking meeting with KLM | Wrocław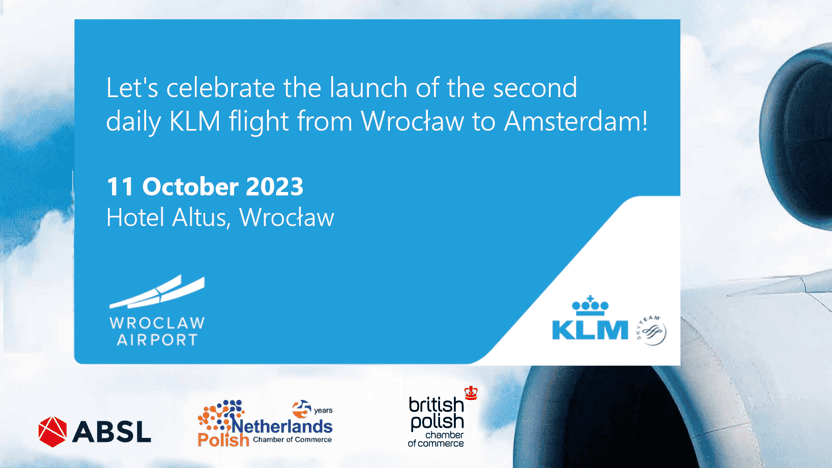 woensdag 11 oktober 2023
Hotel Altus Palace
Organisator
Netherlands-Polish Chamber of Commerce (NPCC)
Evenement data
Van 11 oktober 2023 18:00
Tot 11 oktober 2023 20:00
The NPCC, together with KLM, Wrocław Airport, BPCC and ABSL cordially invite you to the event organized on the occasion of the launch of the second daily KLM connection from Wrocław to Amsterdam.

Save the date: 11.10.2023 at Hotel Altus Palace,
15 Wierzbowa Street

Program:
18.00 – 18:20 – KLM presentation
from 18:30 – refreshments and networking
Please bring your business cards with you.

Please RSVP till October 3, 2023, e.kogut@airport.wroclaw.pl
Invitation is valid for 1 person.