New Year's Reception | Poznań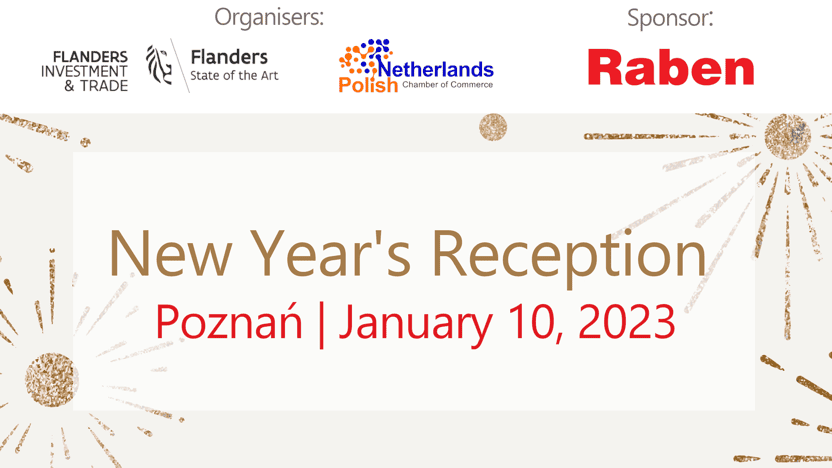 dinsdag 10 januari 2023
Sheraton Poznan Hotel
Organisator
Netherlands-Polish Chamber of Commerce (NPCC)
Evenement data
Van 10 januari 2023 17:30
Tot 10 januari 2023 21:00
On behalf of the Flanders Investment & Trade Agency and the Netherlands-Polish Chamber of Commerce, we have the pleasure to invite you to the New Year's Reception in Poznań.
The meeting will be a great place to meet new business partners and to start the New Year with new energy!
Tuesday, January 10, 2023
17:30-21:00
Sheraton Poznań Hotel
Some Place Else
Bukowska 3/9, 60-809 Poznań
Please, register until December 27.
Please note, there is a limited number of places.