Safe process of Due Diligence | webinar with JDP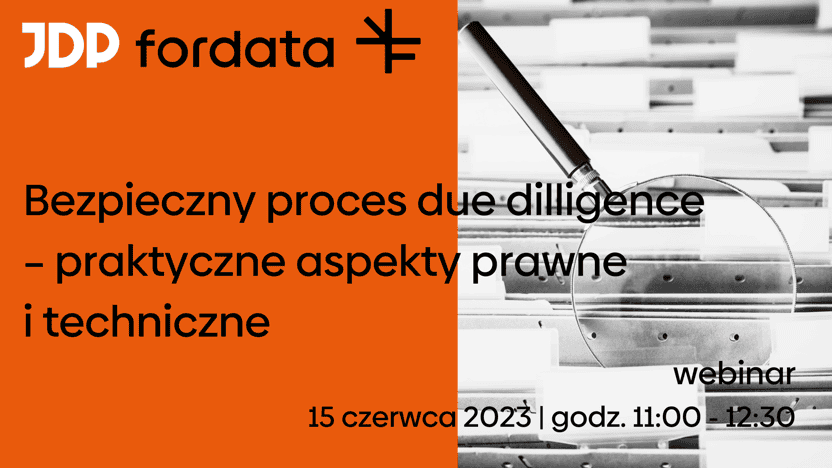 donderdag 15 juni 2023
Organisator
Netherlands-Polish Chamber of Commerce (NPCC)
Evenement data
Van 15 juni 2023 11:00
Tot 15 juni 2023 12:00
* The evet will be held in Polish *
Successful legal, tax and financial research is often the basis for a successful transaction or abandoning it.
During the webinar, we will answer questions on how to efficiently prepare and carry out such a process, avoiding legal and technical pitfalls that can be encountered during due diligence:
- How to efficiently prepare for the DD process?
- What data can be legally disclosed to a competitor under DD?
- How to protect company and company secrets?
- How to secure personal data and how to choose a VDR provider?
- Why and how to archive the provided information and documents?