The Orange Ball 2023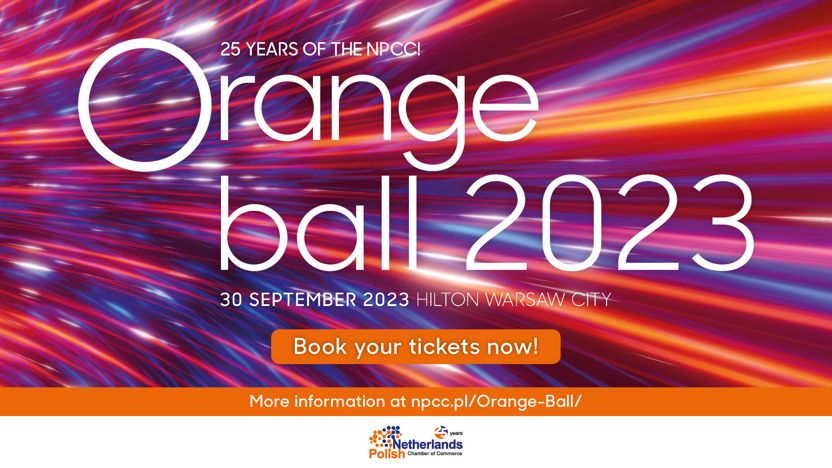 zaterdag 30 september 2023
Hilton Warsaw City
Organisator
Netherlands-Polish Chamber of Commerce (NPCC)
Evenement data
Van 30 september 2023 18:00
Tot 1 oktober 2023 03:00
With the greatest pleasure, we wish to invite you to the next edition of the charity Orange Ball!
The Orange Ball is our flagship event, attracting over 300 participants from various businesses, representatives of governments, chambers of commerce, media and many more. This is the perfect occasion for networking with the crème de la crème of the multinational community.
Each year, we choose a charity cause, for which we gather the money during the ball. You can donate by buying raffle tickets, taking part in a live auction or by personal donation. With joint effort, we can do much more!
The ball would not be complete without exceptional performances.
Also this year, we will surprise you with spectacular shows.
Saturday, 30 September 2023
Hotel Hilton Warsaw City
Don't miss out!
For more information, please visit the site: https://npcc.pl/orange-ball/