Webinar on new Carbon Adjustment Mechanism (CBAM) regulations with PwC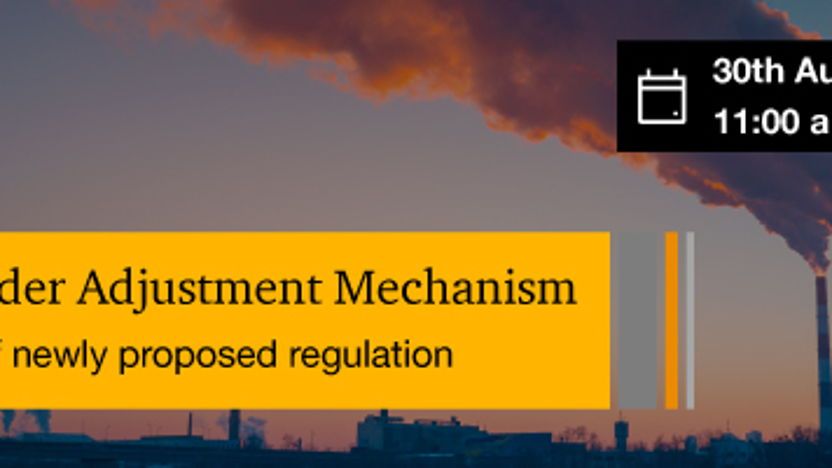 dinsdag 30 augustus 2022
Organisator
Netherlands-Polish Chamber of Commerce (NPCC)
Evenement data
Van 30 augustus 2022 11:00
Tot 30 augustus 2022 12:00
The new Carbon Adjustment Mechanism (CBAM) regulations are expected to take effect as early as 1 January 2023.
CBAM is to be applied to high-carbon products imported into the European Union. The purpose of the tax is to reduce the import of greenhouse gases in goods produced outside the EU by equalizing prices at the borders.
We invite you to an event focused on newly proposed regulations. The topics presented by our PwC experts during the webinar will cover the most relevant issues from the perspective of the entities that new regulations will be applied to:
outline of the EU proposal regarding CBAM
obligations and rights of authorized declarants of goods
authorities competent to carry CBAM obligations
economic and environmental impact of the CBAM provisions
The meeting will be free of charge and conducted in English.
Date and time: 30th of August 2022, 11a.m. - 12p.m. (GMT+1).
To participate in the webinar, please register here: https://pwc.to/3QeIy8o