Webinar with JDP: 3 years of dynamic changes in the market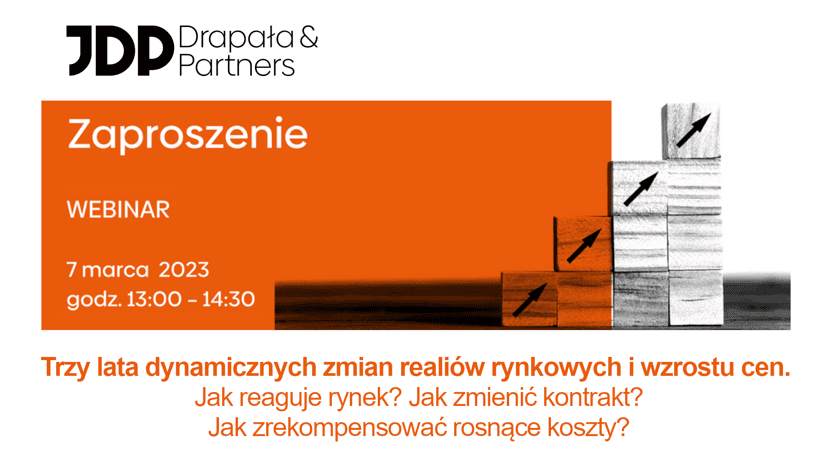 dinsdag 7 maart 2023
Organisator
Netherlands-Polish Chamber of Commerce (NPCC)
Evenement data
Van 7 maart 2023 13:00
Tot 7 maart 2023 14:30
We cordially invite our members to join the webinar conducted by JPD Drapała & Partners:
Three years of dynamic changes in the market and price increases. What are the reactions of the market? How to adjust the contract? How to compensate for rising costs?
The invitation is addressed to entrepreneurs implementing public procurement contracts and private contracts. The webinar will be particularly useful for board members, financial directors, heads of legal departments, internal lawyers in enterprises, claim managers, employees of purchasing and sales departments.
Tuesday, 7.03
13:00-14:30
online
Event will be held in Polish.
Agenda:
1.0 What has happened in the economy in recent years?
2.0 What strategies can entrepreneurs adopt in the event of a radical increase in costs?
3.0 What actions should the entrepreneur take to properly document and effectively pursue his claims?
4.0 What ways and conditions of amending the contract can entrepreneurs expect? What is the current practice?
5.0 What to do if the valorization annex does not allow to improve the financial result sufficiently?
Speaker: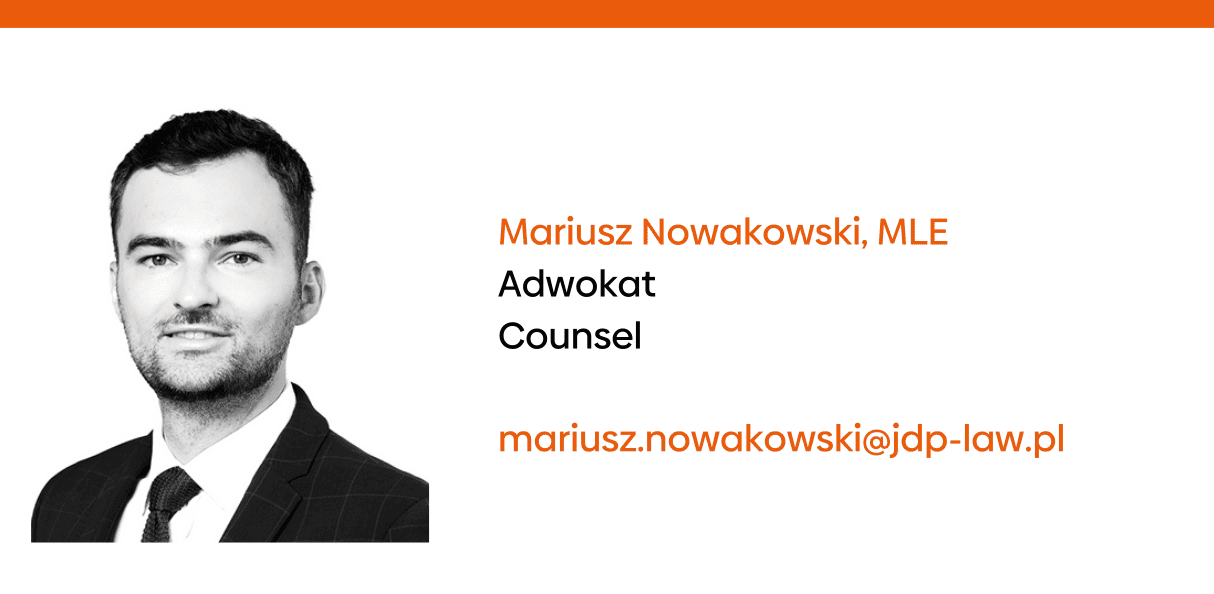 JDP law firm is one of the leaders in the field of legal advice and legal representation for contractors, private investors and subcontractors in the implementation of complex infrastructural investments. In the last 15 years, JDP has successfully represented leading companies contractors in dozens of court and arbitration proceedings regarding the increase (valorization) of remuneration. JDP experts advise during the implementation of complex investments, e.g. railway, road, bridge, energy, gas, public utility and industrial facilities.
Participation is free. Providing all the required data is a condition for participation in the webinar. The condition for participating in the webinar is to provide an e-mail address with a business domain. The Organizer reserves the right to select applications for the webinar in order to exclude the participation of persons conducting activities competitive to the Organizer and proxies, employees, associates or members of bodies or other stakeholders of entities against whom JDP lawyers provide legal advice.